Beauty
Dealing with unwanted facial hair when you have Polycystic Ovary Syndrome (PCOS)
When we first opened our nurse led laser clinic over ten years ago we were amazed at the number of clients who were struggling with excessive facial hair. After many tearful consultations it was clear that the majority of these clients were living with hormonal hair growth.
The predominant medical condition causing this unwanted facial hair is Polycystic Ovary Syndrome (PCOS) which affects about one in ten women of childbearing age.
This condition can also affect fertility, cause weight gain, acne and male pattern hair growth on the face and body. As awareness for this condition has increased over the years a number of wonderful support organisations have come into existence. We especially like the charity Verity – as they provide a great deal of support and resources to help women select the treatments that can work for them.
Our desire was to develop laser treatment options that would provide affordable and effective management of unwanted facial and body hair. Many clients had become disillusioned by failed attempts to eradicate their unwanted hair and sometimes these treatments had included laser.
We developed a PCOS hair removal treatment plan that included 6 initial laser sessions followed by 3 annual maintenance sessions. We started to achieve excellent results, initially seeing hair growth slow down with the benefit of being able to do away with the need for daily plucking and shaving. We prepare the skin prior to the laser treatment with microdermabrasion salt peel, ensuring that the facial hair follicles are clear and open to receive the laser light which needs to conduct down the hair shaft to reach and heat up the follicle.
Following a thorough health assessment an experienced laser practitioner should be able to provide advice on the probable outcome of the laser treatment. The health assessment should always include a skin assessment and laser patch test. This will help to establish the laser settings and duration of the needed plan.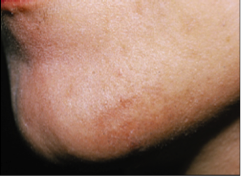 Overall results will vary for each individual, some achieving long-term hair reduction and others finding the PCOS hair removal treatment plan an effective long-term maintenance program.
Our clients have been so happy with the results, leaving the heavy foundation behind them and not having to worry about daily checking – such a relief! The pleasure of not having noticeable facial hair has motivated many clients to make positive changes to their lifestyles which has also helped with keeping the hair away for good.
Author: The Beauty Nurse ~ Sharon Angelique
Sharon Angelique – The Retreatery
After some years working in corporate marketing and sales I took a leap into the wonderful world of nursing; training at the University of Surrey and becoming an Oncology & Dermatology Nurse at the Royal Surrey County Hospital. Over 10 years ago I teamed up with my wonderful friend Jacqui (also a nurse) and we set up our first skin clinic. It is a pleasure to treat clients at our clinics but I also enjoy my occasional shifts at the Queen Victoria Hospital.
To contact Sharon Click Here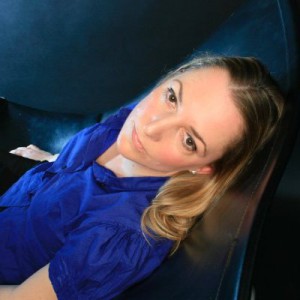 Sign up for The Lifestyle Library Magazine...
Subscribe for free here!
Already a member? Click to login.