Wellbeing
Health Retreats – What Are They All About?
Miss Salma S. Khan, Nutrition Consultant & Health Writer talks to us about health retreats, and provides us a personal account of her own experience
What Is A Health Retreat? A health retreat offers a safe and relaxed environment to help induce a deep sense of relaxation. Retreats are often organized in exotic beautiful locations to give individuals a sense of escapism. These healthy holidays give the body and mind a chance to recoup in a calm space away from daily stress. The hectic hustle and bustle of 21st century living can put a strain on the body, and deplete important nutrients. So taking time out for some "me time" to reconnect with yourself, nourish your body, and recharge your batteries may be just what you need.
Optional Activities: A full timetable of various optional activities such as yoga, healthy food demonstrations, nutritional talks, group visits to historical locations, guided walks, movie nights etc are there to keep clients entertained. Relaxing treatments such as a massage, facials and reflexology, as well as life coaching are commonly offered on site too. Dedicated and friendly staff are also present to offer support to clients, and make their stay as comfortable as possible.
Nutritious Meals: In addition, freshly prepared healthy food and nutritious juices take center stage at health retreats aiming to help detoxify the body and optimize health. Meals usually comprise of mostly vegetarian raw food which is deliciously prepared by well trained chefs, who use various kitchen gadgets to help them in their preparations. Kitchen gadgets such as juicers, powerful blenders to make fresh nut butters, spiralizers to make vegetable spaghetti and dehydrator machines to prepare items such as sweet potato crisps, flaxseed crackers, and vegetable tortilla wraps.
Different Types Of Retreats: Health retreats, which are also sometimes referred to as detox retreats have gained popularity over the years as increasing numbers of people feel the tug of everyday stress far too much. Some luxury hotels now also offer wellness retreats that may result in wonderful health benefits, however these wellness hotels don't follow the same principles of a traditional health retreat. At wellness hotels individuals are usually largely left to their own devices and have wider eating options. Health retreats on the other hand devise tailor made programs for individuals, and offer a full schedule of activities and personal care.
Benefits: These healthy retreats aim to provide positive life changing experiences that make people feel refreshed, rejuvenated, inspired and motivated to change their lifestyle for the better. Giving individuals time to reflect in a peaceful space with all that a health retreat offers, often results in them returning back to their busy lives with a fresher outlook on life. After a healthy break clients also tend to feel empowered and more enthusiastic about life. In addition, those looking to lose weight are able to shed excess weight, as well as gain a glowing and clearer complexion via consumption of a nutrient rich raw diet.
Travelling Alone: What's even more exciting is that people can choose to travel alone to these retreats without feeling lonely. At a health retreat group activities such as eating together, practicing yoga, going on group walks and trips means that anyone can make new friends easily. Also due to the protected environment with food and juice being served to all guests on site, you never even have to leave the premises if you don't want to. So for all those anxious female travellers, a holiday centered around taking care of your health may be just what you need. In fact there are some women's only health retreats being offered too. Retreat holidays not only offer to optimize your health, but also give you a chance to travel to an exciting destination, the world is your oyster!
Receive A Complimentary Relaxing Therapy At Amchara: Amchara (www.amchara.com), a health retreat based on the island of Gozo in Malta is a retreat I experienced recently. It was a truly wonderful and inspirational experience, I would highly recommend it.
If you are interested in booking a retreat at Amchara then quote the code ZingTality when booking and you'll receive a complimentary relaxing therapy such as a massage, facial, etc. For booking enquiries and to receive a complimentary relaxing therapy (quoting ZingTality), send an email to Salma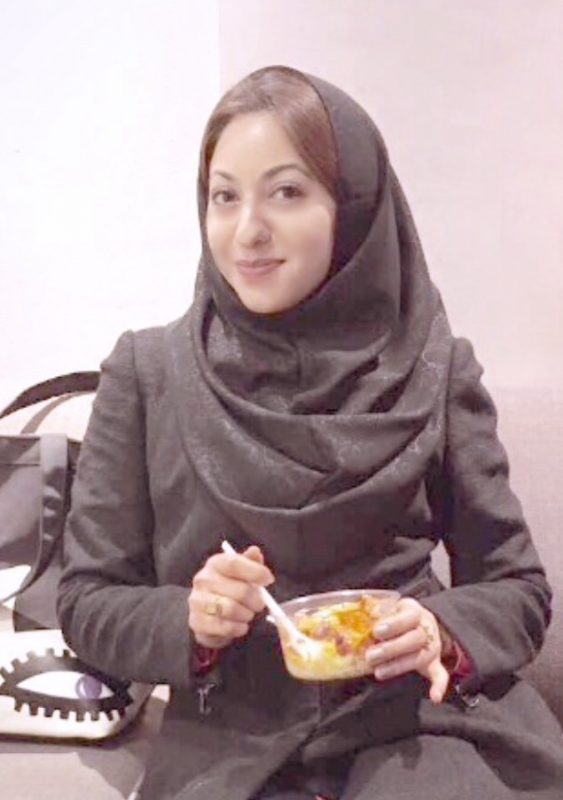 Miss Salma S. Khan, Founder & Director of ZingTality is a highly qualified Nutrition Consultant and specialises in all matters related to nutrition. Salma offers appointments at a clinic on Harley Street in London, please email her directly through the following website, click here.
Sign up for The Lifestyle Library Magazine...
Subscribe for free here!
Already a member? Click to login.